Bitcoin hosting can provide a fully anonymous layer for publishers who speech on politically sensitive topics where freedom of speech is not allowed, leak or share sensitive and relevant information, or in general to those who want to avoid legal obligations.
Anonymous web hosting, AKA Bitcoin hosting, can be the best way to really protect your identity, privacy and gives you the full power of freedom of speech by going anonymous as much as you want. It will use pseudo-identity if needed to ensure that no one can get to your real information.
Anonymous Hosting provides an anonymous email address, domain name registration for domain owners, and web or blog Hosting.
And it does not require your personal data while signing up and registration process, It even accepts pseudo-identity without any checking or validation steps.
And of course, it provides the option to use cryptocurrency payments such as Bitcoin, Ethereum, Litecoin, and Perfect Money like Cryptocurrencies eWallet payments. These cryptocurrencies are highly encrypted to avoid being tracked down, and your payment details will remain unidentified and can not get traced.
And this helps to harden your security, the privacy of your personal information, and protect your identity on the Internet.
Offshore Hosting The Complete Anonymous Web Hosting Solution
When looking for Anonymous web hosting, so we must select a complete offshore hosting solution.
Offshore Hosting will host your data in a different country other than your own. including your domain name, web files/blog, and email services.
However, there are more features of offshore Hosting, it will help more to keep your privacy well-protected, identity in secret, and guarantee your content cannot be taken down forcefully.
Protect your domain information and other data from being exposed to any. It's complete data security.
And as mentioned, when creating an account with an anonymous hosting provider:
– You need not provide any information or use pseudo-identity without validation.
– They accept payment through cryptocurrencies.
– Hosting providers allow all communication through an anonymous email account.
Select A Bitcoin Hosting Provider
To select the right Anonymous hosting provider we need to make sure it's present the mentioned features as maintains high-end security never reveals data even in pseudo/fake form, full data privacy and identity protection, fast and simple registration process, private and offshore hosting servers, and accept cryptocurrencies
Now you are aware of the elements you should consider when choosing an anonymous hosting service.
And here are 3 suggested Anonymous hosting providers in order that based on the Trustpilot score
Get TrustScore 4.6 at trustpilot with 111 reviews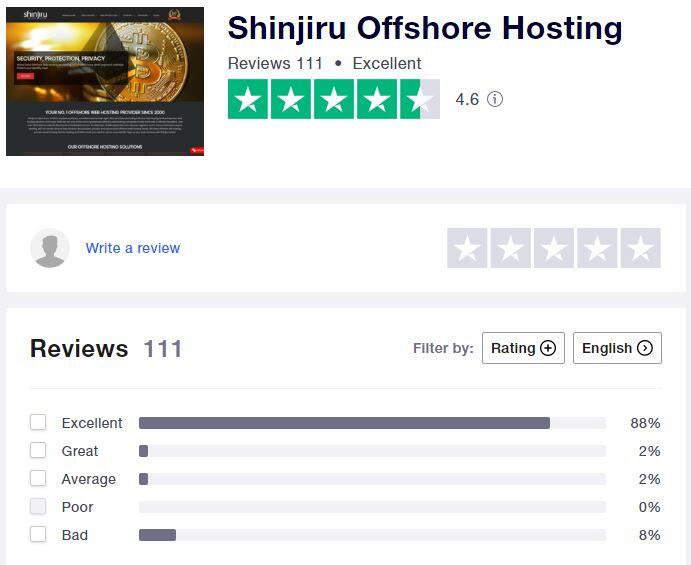 Shinjiru provides offshore and anonymous web hosting including domain and email services related to your domain named, to protect privacy as a fundamental human right, with 8 offshore datacenter locations in Malaysia, Russia, Singapore, Hong Kong, Bulgaria, Holland, Lithuania, and Luxembourg.
It provides offshore private email hosting, shared hosting, VPS, and Dedicated. Also, cPanel and Plesk control panels are available with an Anti-DDoS Attack network, and all the tools you need for your protection.
Get TrustScore 4.1 at trustpilot with 14 reviews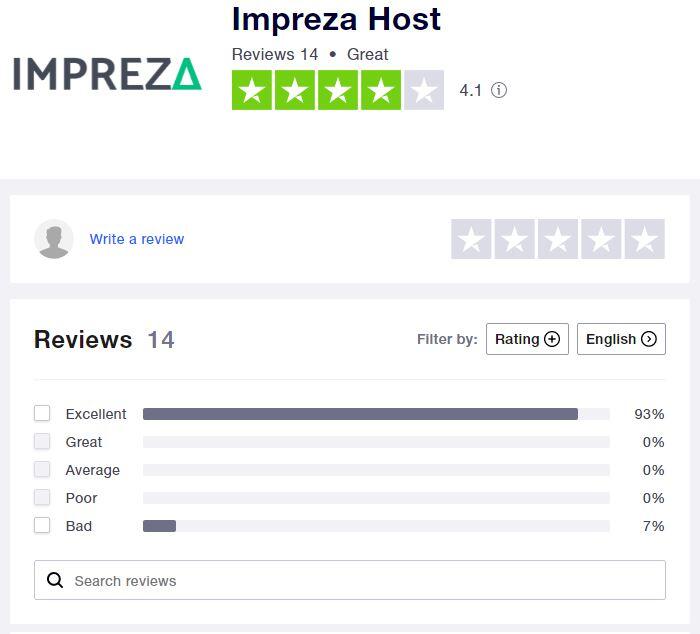 Impreza Host will be a perfect choice if you have a little technical server management knowledge. It provides offshore VPS and Dedicated hosting.
Impreza Host is a Fully Anonymous Hosting company as its policies ensure that. and clearly there are no documents ever requested for any action plus no personal information is required either, and accepts Cryptocurrencies payments.
Impreza Host can easily host your site on the Tor network, manage everything with the cPanel interface and unique .onion domain.
Datacenter locations include Russia, Ukraine, Finland, Iceland, and Romania.
3- AbeloHost
Get TrustScore 3.8 at trustpilot with 23 reviews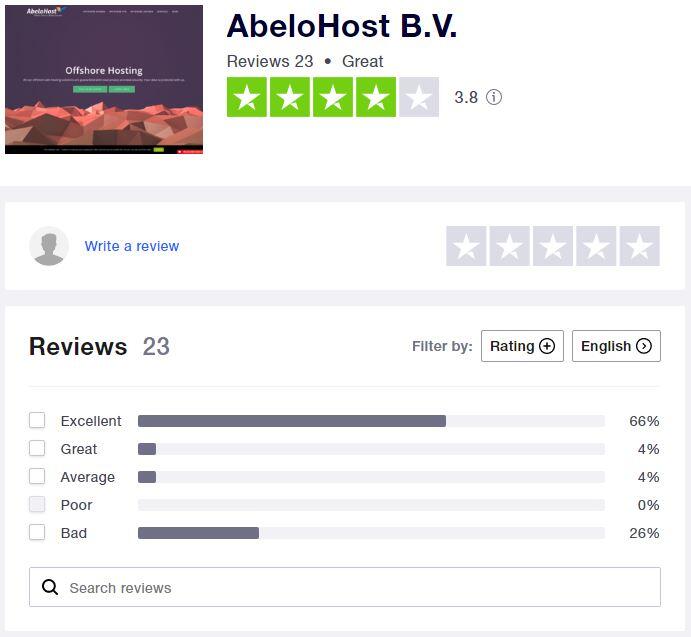 AbeloHost provides full offshore hosting solutions with Shared, VPS, Dedicated, Domain, and Email services with cPanel Integration available.
There are more other Anonymous hosting providers but not scored yet or with less good and acceptable scores rates.
Last Security Tip
When connecting to your web hosting and website as an author or admin.
It's not secure enough to use VPN or Proxy connection, but you must combine at least 2 of the following or all of them if possible
1- Use Anonymous VPN Services, Which do not log your activities on the Internet.
2- Use Tor Browser or Onion for mobile.
3- Use 1 and 2 over a Remote Desktop Device RDP. There are many RDP service providers, but I advise my friends to use Amazon web services Free Tier to build their Own free RDP. It is free for one year and allows building Windows RDP with 1G Ram and a variable public IP address.