A Forex signal is a suggestion that is made for trading a currency pair at a certain price and time.
These signals are generated either manually by a forex analyst or automatically by a Forex robot.
They are then supplied to subscribers of Forex signal services. However, these services are usually not free, or very limited free versions, and there are a variety of ways to obtain these signals for a fee.
How to Choose a Forex Signal Provider

A Forex signal provider provides you with signals that help you trade currencies. These signals can be of various levels of detail. In addition, they can help you copy a trader's signals.
Here are some points to consider before choosing a Forex signal provider. These can help you find the right one for your trading style.
Free Forex Signals
If you're looking for a free forex signal service, there are a few options available. These services offer signals in paired currencies and cross-currencies.
Some offer up to 25 signals per month, while others offer as little as two. In addition to the free packages, there are also paid signal services.
Learn2Trade is one such company that offers both free and premium signals. The premium service features four to five signals a day. It comes with various packages, including a monthly rate of PS40, which gives you three months' worth of signals.
Those who would like a longer subscription can pay PS215, which gives you twelve months of premium signals.
Another free forex signal service is Forex GDP. This service offers a free plan that includes two to four signals each month. The free plan, however, blacks out certain metrics. If you want more signals, you can upgrade to their premium plan, which includes eight to fourteen signals per month. Forex GDP also offers competitive pricing for longer-term plans.
A free Forex signal service with buy-sell signals will usually specify the type of order you should make. These orders may be market, pending, or limit orders.
This will vary depending on the platform and the company sending the signals. A limit order is safer than a market order, as it ensures that you will be able to execute your order at the exact price.
Paid
Forex Signals

A paid Forex signal provider charges a fee for their services. These fees can range anywhere from $20 to $150 per month. While price is a key factor in selecting a signal provider, other factors should also be considered.
Paid Forex signal providers like PipsWin offer both manual and automated signals, as well as different time frames. It is important to choose the type of trading style that fits your personality and time frame.
A paid forex signal service provider can give accurate buy and sell calls to you on a regular basis. This means you can profit consistently every month. These services can be so effective that they can eventually allow you to quit your day job.
In addition, they can help you avoid the stress and money worries that come with trading on your own. Because these services give buy and sell "calls" to you, they usually require a monthly fee.
Forex signals are a great tool for traders of all experience levels. They can help you identify trading opportunities and exotic currency pairs.
If you're a new trader, these services can help you learn the ropes faster and improve your overall trading performance.
Plus, you can copy the trading tactics of experienced traders and get a full understanding of the way the forex market works.
The first step in learning to trade forex is finding a reputable forex signal provider. While many free signals are available, you'll want to make sure to choose a signal provider with a track record of producing consistent results.
In addition, you'll want to be sure that the signals you receive are accurate before implementing them on the live market.
Learn2Trade
Learn2Trade forex signals is a forex signal service focusing on educating its subscribers. The service provides a wide range of instructional materials and a live chat room where subscribers can talk about trading signals. Its aim is to provide subscribers with all the information they need to succeed in trading.
The free trial period is a great way to test the service and make sure that you like it. Many forex signal providers offer a moneyback guarantee. Learn2Trade offers a 30 day, no questions asked moneyback guarantee. This refund policy will give you time to test out the service before you decide whether to pay for a premium plan. Learn2Trade also offers a free forex demo account. To access the demo platform, simply register with a broker that offers a free demo account.
The service is safe to use. It has been endorsed by several reputable and well-regulated brokers.
However, the service has received a few complaints from people who weren't satisfied with its service. Although this service is generally safe to use, it doesn't guarantee profits.
If you're not happy with it, you can cancel the subscription for any reason. It's also worth noting that the signals are predictions and not the actual outcome of the trading market. As with any trading service, it's important to exercise sound judgment and always implement a stop-loss.
There are other factors that should be considered when selecting a forex signal service. For instance, a good forex signal service should offer a win rate of at least 75%. That means that out of 1,000 signals, 750 will be successful. This rate is not the same for all signals. The win rate should be high enough so that you can check the results before making a decision.
The service also includes a free Telegram channel. You can connect with other traders in the community through this channel. In this way, you can get daily updates and tips on trading.
You can also receive unique weekly deals and account management opportunities. All of these services help you make profits. If you have a budget, you can choose a forex signal service.
Learn2Trade forex signals are available 24 hours a day. The service is affordable and provides suggestions on where to enter and exit the market. Its members can also access their signals on their mobile phones. A basic plan costs $37 a month and provides suggested stop-loss and entry prices. The service also offers cheaper plans for three months or six months.
Once a trader chooses an expert trader they wish to follow, the provider will send them their trading suggestions. Those traders can also ask questions of an in-house trader. You'll be able to trade profitably with these signals, as long as you understand the technical analysis behind them.
While a number of Forex signal providers claim to have high success rates, these programs are not necessarily credible. You need to consider your options carefully before deciding on a signal service.
Make sure to compare results from different services to ensure that you're getting the best results. You can also check out the reputation of each signal provider.
In the long run, it pays to trade based on your research. The Learn2Trade forex signals program offers a combination of fundamental and technical analysis.
The signals come with entry and stop-loss prices. It also includes a risk-reward ratio and estimated duration. It's also important to keep in mind that you'll need to size your positions properly.
1000pip Builder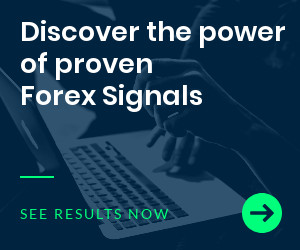 If you are a beginner looking for an automated trading system, you can start by signing up with 1000 Pip Builder. The service will send you trading signals via SMS or email and can help you make money from the Forex markets. You can even get up to  65% discount if you're a new subscriber.
1000pip Builder forex signals is a service that offers daily signals to traders on the major Forex markets. These signals are sent via email or SMS and will guide you on how to trade the markets. It has an excellent customer feedback rating and a user-friendly website. There is no need to be an expert to use the 1000pip Builder forex signals.
This service is for both beginners and experienced traders. The subscribers receive an introductory email and can easily calculate their profit depending on the size of their account.
They also get in-process expert support and ongoing guidance. This means that traders can get complete assistance with any questions that may arise during the trading process.
The team at 1000Pip Builder uses a range of different strategies to determine when to buy and sell.
Some of these strategies are technical analysis, candle pattern analysis, and fundamental analysis.
They also consider political and news events and their impact on currency price movement. The team also uses a specialist strategy to analyze both short and long term price movements to find the best trading opportunities.
The 1000PIP Builder forex signals are reliable and highly profitable. The company responds to inquiries personally, provides historical results, and provides after-sales support. Their website also has a user-friendly support system to help members. In addition to its proven track record, this service has five-star reviews from satisfied customers.
The program is backed by an elite training community led by mentor Bob James, who has over a decade of experience in the Forex markets.
The company also advertises additional support through a special community of traders, and a training system exclusively for newbies. This is important to newbies in the Forex market because there is a steep learning curve and a lack of knowledge about the different factors that affect the market.
The 1000pip Builder forex signals service promises to guide forex traders to success. The company is backed by the expertise of Bob James, who has been trading for over ten years and has worked for large companies in London. The team uses logical reasoning and technical analysis to identify the best trading opportunities.
The service also offers membership programs that can be canceled anytime. This service provides 24/5 signals, step-by-step guides, and exemplary performance. The service also allows members to subscribe to its SMS and email signals.
The software is designed to send out trades 24 hours a day. The service is easy to use and you can cancel anytime. The service has been used by many traders for years and is an excellent option for beginners and experienced traders.
1000pip Builder forex signals cover the major forex pairs. The software is designed to be easy to use and comes with a free demo account. The live Forex signals service includes entry and exit prices, stop losses, and take profit levels. The program focuses on trend trading and high-probability opportunities. It also aims to provide strong, consistent results with minimal drawdown. The service targets 500 to 1000 pips a month.
The best forex signal providers must be completely transparent and honest about their losses.
Although no one can be 100% accurate, transparency about the service's performance shows that the provider is committed to their service. You should also consider the reliability of a service by reading reviews. There are many signals on Telegram, but most of them are just copies of another provider's signals with poor accuracy and photoshop skills.
Trailing stop
Trailing stop forex signals are one of the most popular tools used in the forex market. They work by putting a Stop Loss on an open position that is set at a certain distance from the current price. This distance is typically measured in points. In the event that a trade goes against the Trailing Stop, it will keep the Stop Loss fixed at the pre-selected distance.
A trailing stop can be set for any type of transaction and can be done in points, which can be helpful in the event of a broken connection. The trailing stop appears as a dotted line that moves after the price. If the price goes below or beyond the stop, a note will appear in the S/L column.
Trailing stops can be used to identify trend reversal opportunities. They can be set at a specified distance from the moving average or a descending line. The trailing stop can be set at different levels to match different trading strategies. For example, if you want to trade EURUSD, the trailing stop should be placed at a certain distance from the descending line.
Traders may also use technical indicators to guide the trailing stop placements. For example, if EUR/USD is trading at 1.1200, the trailing stop should be set at 1.1220. This means that if the price of EUR/USD moves higher, the trailing stop will follow.
The trailing stop forex signal works by automatically placing a Stop Loss order at the specified distance behind the price. The trade is closed when the trailing stop reaches a specified distance. However, if the trailing stop touches the price, the trade is closed automatically. The profit is the difference between the opening price of the trade and the trailing stop level.
Level of detail
Forex signals come in varying levels of detail. A paid signal will contain a specific instruction, while a free one will only suggest trade suggestions.
Usually, signals are generated by experts and are intended for short-term trade decisions. In some cases, you can get free signals that can be useful for beginners.
A forex signal will typically contain a Buy/Sell designation as well as the currency pair the trader wishes to invest in. Some signals will show a second line with additional orders such as stop loss (SL) values, take profit (TP), or trailing stop values. While most signals are brief, there is a great deal of information contained within them. A typical forex signal will include a Buy/Sell designation, a currency pair designation (such as GBP/USD) and a strike price. Other forex signals may also include TP and stop loss targets, as well as trailing stop values and trailing stops (TL).
The success rate of a forex signal is also important. Some signal providers have a 60 percent success rate, while others offer a lower success rate. Also, keep in mind that the forex market is extremely volatile.
It is possible to make a lot of money in a short time on a winning position, but you could lose everything in an instant. Before investing, it's important to decide how much risk you're comfortable with. An emotionless advice can be useful, but you can never expect it to know the entire market.
One of the best ways to determine the accuracy of a forex signal is to look at its timeframe. Generally, long-term signals have a larger potential to make profits. However, they may be unsuitable for traders with smaller exposure levels.
Success rate
Before deciding to sign up for a Forex signal, it's important to determine your trading style and risk tolerance.
Not all signals are created equal; some have a success rate of 60% or more, while others are simply scams.
The forex market can be highly volatile, and while you can make quick cash from a successful position, you can also lose a lot in a heartbeat.
Choosing a signal provider based on its success rate can help you determine which signals to pay for and which signals to ignore.
A high-quality Forex signal provider will have a track record of successful trades and a high success rate. A good signal provider should be able to provide independent, historical data.
Many services do not provide this kind of information. If the service you choose offers a MyFXBook tracking service, that's an excellent sign.
Forex pricing signals use technical indicators to help identify potential trade opportunities. For example, the Fibonacci indicator is used to identify market corrections, while the Bollinger Bands indicator analyzes the relationship between price and volatility.
These tools alert traders when a currency is experiencing high volatility, and can also identify overbought or oversold conditions.
Forex signals are useful for both experienced and novice traders. They can be used as a stand-alone trading strategy, or as part of a comprehensive analysis.
Regardless of which method is best for you, the signals should help you understand the forex market better and get more profit from trading. But remember that they are only as good as their timing.
Trading for beginners