Are you looking to set up a new office, but not sure how you can do it without breaking the bank? We've all been there. Setting up an office space for yourself or your business requires both time and money—but luckily, it doesn't have to cost an arm and a leg! Today we want to give you some helpful tips on how to save money when setting up an office. Whether this is your first foray into office setup or you're just in need of a refresh, these tricks will help ensure that everything goes as smoothly (and cheaply) as possible!
Invest in Used Furniture
One of the most effective yet overlooked methods for saving money during an office setup is investing in used furniture. Instead of spending large sums on brand-new desks, chairs, or filing cabinets, consider the second-hand market. There are numerous second hand office desks for sale, as well as other types of furniture, such as chairs and shelving units. These can be found at thrift stores, garage sales, and online marketplaces like Craigslist or Facebook Marketplace. Giving these things a second chance would not only assist the environment but also save you money.
Choose Reusable Items
Another important way to cut costs while setting up your office is by choosing reusable items. Consider investing in durable items that can be used repeatedly, such as mugs, notebooks, and pens, rather than opting for disposable ones like paper cups and plastic utensils. Not only does this approach save money in the long run, but it also reduces waste, making your office more eco-friendly. So next time you're shopping for office supplies, resist the temptation of the disposable aisle and opt for sustainable alternatives instead.
Utilize Free Software
Yet another cost-saving strategy when setting up an office lies in the effective utilization of free software tools. Do not fall into the trap of purchasing expensive software programs when there are numerous quality, free alternatives available. Google Docs and Microsoft Office Online, for instance, offer excellent functionalities for document creation, editing, and collaboration. They come with a host of features that rival those of costly software, enabling you to create professional documents, spreadsheets, and presentations without spending a dime. By using these tools, you not only save money but also provide your team with easy access and collaboration opportunities, boosting productivity and efficiency in your office.
Shop Around for Supplies
When it comes to purchasing office supplies, it's worth taking the time to shop around. Online platforms often offer discounts and deals on essential items like printer ink, paper, and stationery. Before making any purchases, do a quick internet search to compare prices from different vendors. Websites like Amazon, eBay, and even office-specific retailers often run sales or offer bulk discounts. Moreover, consider signing up for newsletters from these sites to get early access to sales, exclusive discounts, and coupons. By doing this, you might find that you can save a significant amount of money on these everyday essentials. Remember, every penny counts when setting up your office on a budget.
Buy in Bulk 
When setting up an office, you'll often find that certain items are used frequently and need regular replacement. Items like printer paper, markers, pens, and envelopes quickly dwindle and can lead to substantial recurring costs if purchased individually. A smart way to save money in this regard is to buy in bulk. Purchasing these items in larger quantities usually results in a lower cost per unit, giving you the best bang for your buck. Plus, stocking up on these essentials reduces the frequency of reordering, saving you both time and effort. Just remember to have adequate storage space to house your supplies, and you're all set to enjoy these significant savings!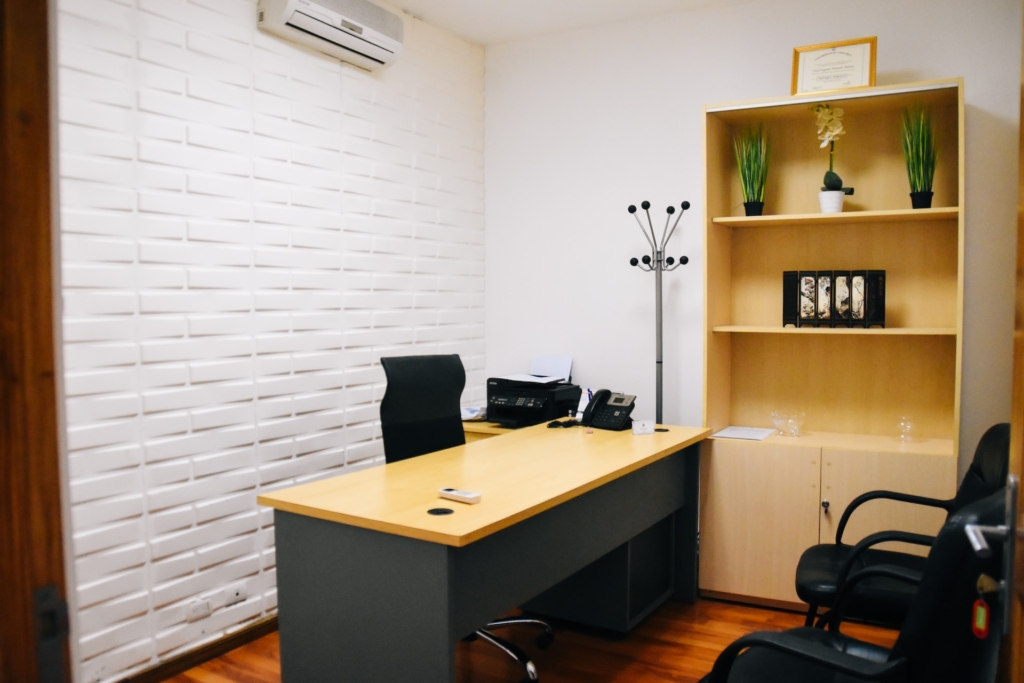 Adding a personal touch to your office is another excellent way to save money. Instead of purchasing expensive artwork to adorn your office walls, why not create your own? With a little creativity, you can design unique wall art by printing out images or inspirational quotes onto cardstock. 
This not only allows you to customize your workspace according to your taste and the office's aesthetic, but it also significantly cuts down on the cost. Art and wall decor can be surprisingly expensive, and by making your own, you also add a personalized and heartfelt touch to your workspace. You can also involve your team in this process, making it a fun, team-building activity. At the end of it all, you'll have a beautiful, budget-friendly office that truly reflects your brand and spirit.
Minimizing Office Supply Expenses
Successfully minimizing office supply expenses involves a strategic approach to purchasing and usage. Start by tracking your office's usage patterns over a period – this will give you a clear picture of the items you regularly consume, the amount, and the frequency. Armed with this information, you can make informed decisions about which items to buy in bulk, thereby reducing costs. Another powerful strategy is to promote a culture of resource conservation among your team. 
Encourage employees to use supplies judiciously, and motivate them to reuse and recycle whenever possible. A supply swap station could be set up where employees can exchange items they no longer need. Lastly, consider setting up a centralized supply closet. This will prevent over-ordering and hoarding of supplies in individual workstations, and promote accountability and efficient use of resources. By incorporating these practices, you can effectively minimize your office supply expenses.
Streamlining Technology and IT Costs
Technology is integral to the efficient running of an office. However, it can also constitute a significant portion of your office setup cost. Streamlining these costs can lead to substantial savings. One way to do this is by utilizing cloud-based services. By shifting to cloud-hosted platforms for tasks such as data storage and collaboration, you can eliminate the expense of purchasing and maintaining your servers. 
Another effective measure is to adopt the practice of Bring Your Device (BYOD). Employees using their laptops or tablets can significantly minimize the company's hardware costs. Just ensure that a strong data security policy is in place to protect sensitive information.
When it comes to software, always go for packages. Purchasing software as part of a package or bundle is often cheaper than buying individual programs. Software companies often provide business bundles that include a variety of applications at a discounted price.
In conclusion, setting up an office doesn't have to cost a fortune. By following these tips, you can save significant amounts of money and still create a functional, aesthetically pleasing workspace for yourself or your team. Remember to keep track of expenses, promote resource conservation, and always be on the lookout for budget-friendly alternatives – you'll soon find that saving money while setting up an office is a lot easier than you ever thought possible! So go ahead, get creative, and enjoy the process of creating your dream office on a budget.