The cryptocurrency exchange platform Coinbase is a popular choice for many people looking to start investing in cryptocurrencies.
A good point to start is to search other people's reviews about the targeted platform and its reputation. 
But while searching about Coinbase. I wondered why all Coinbase services, ie. Coinbase Support, Coinbase  Wallet, Coinbase Pro services, etc., get between Poor and Bad scores at the Trustpilot.
Same time, many people go crazy because of the poor quality of the company's cryptocurrency investment platform.
This score is from Coinbase's real users and traders. Most of them go crazy from the Company's poor help and customer Support, lousy user experiences APP, Trading workflow issues as trapped, and delay.
As one of the reviewers says, "Investors avoid COINBASE like the plague, or should I say COVID" :).
I know about Coinbase from top USA commerce and news websites, ie. CNBC and NYTimes, but it seems just a media and marketing works, while many users not recommended in the real world.
It seems that the trading or investment with Coinbase needs more reviews and thinking before starting with it.
Coinbase Best Alternaives
Ok, the Next step, I google for Coinbase alternatives and got good results, so I eliminated the low scores and reordered the results in ascending order regarding Trustpilot score.
1-OKEx exchange
OKEx exchange gets a trust score of 3.6 based on 274 reviews, with an Excellent score reaching 59% and a Bad score of 28%.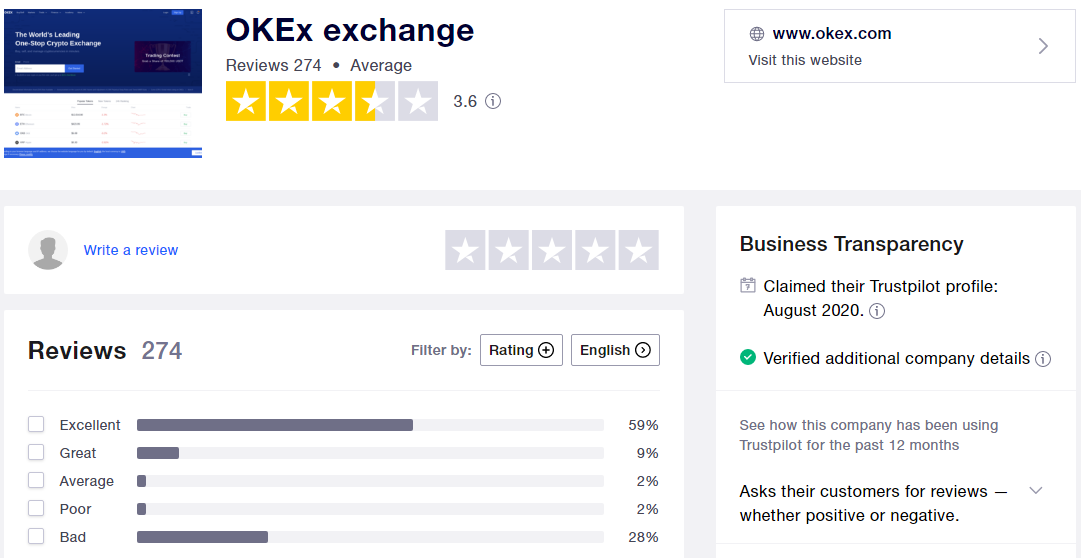 2- eToro
eToro gets a trust score of 4.0 based on 10,830 reviews but notes that eToro's Bad score is a high percentage and reaches 32%, while Excellent score is 47%, so it becomes the second in this ascending order.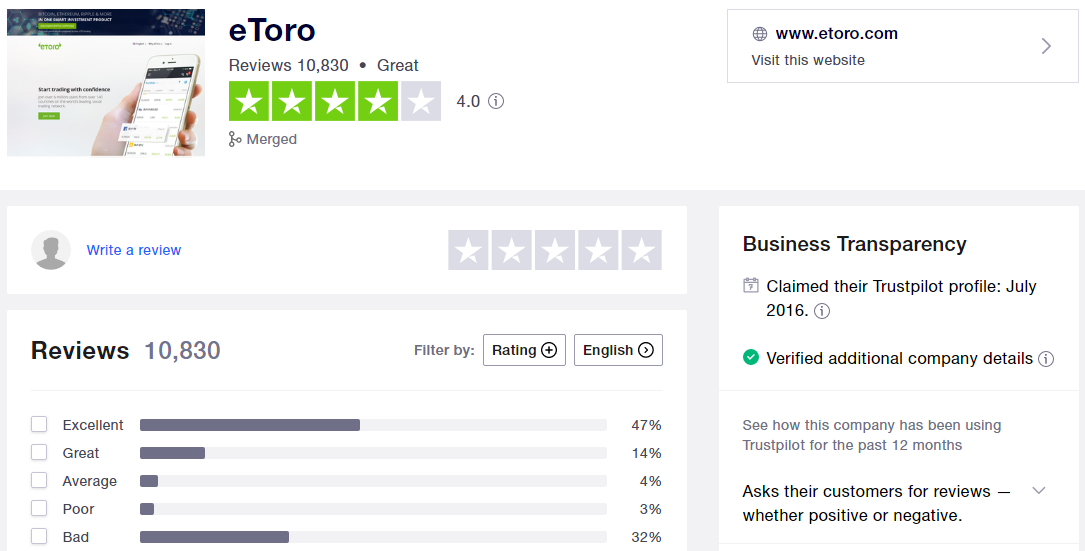 3- Coinmama
Coinmama gets a trust score of 3.9 based on 408 reviews, with an Excellent score reaching 68% and a Bad score of 18%.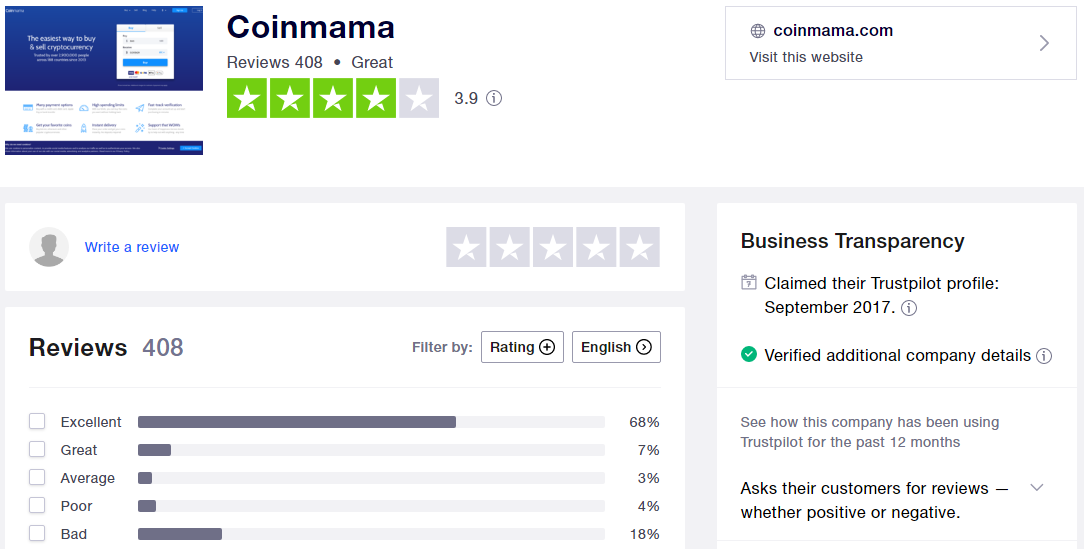 4- Changelly
Changelly gets a trust score of 4.5 based on 2,365 reviews, with an Excellent score reaching 74% and a Bad score of 16%.