Buying a graphics card for many people can be stressful. If we need a powerful machine for daily work, we should decide to buy, among other things, a suitable graphics card.
Although we can increasingly find attractive promotions on the market, it is not at all easy to buy a graphics card at a good price. The more professional ones can cost quite a lot. So what to keep in mind during the purchase? What is very important in this case?
VRAM memory in your computer
Certainly a very important term is VRAM, which is in every computer and largely affects its operation and efficiency. It is worth knowing that VRAM is otherwise known as Video RAM, or graphics memory. It is the place where the graphics processor performs calculations. Among other things, the choice of the amount of VRAM is influenced by the resolution in which you want to play or work, because modern cards in most cases offer 8 GB, which is a safe value for Full HD resolution.
Higher, WQHD (1440p), may require more, and to take advantage of 4K qualities it's good to have a GPU with 10 GB of graphics memory and more. In addition to the amount of VRAM, the memory bus, or data bus, expressed in bits, of which the more, the better, and the type of graphics memory also matter. It has a particular impact on performance at higher resolutions. The most popular nowadays are GDDR6 and GDDR6X modules, characterized by high bone bandwidth. In cases where large amounts of data are transferred, this is of colossal importance.
What else to pay attention to when choosing a graphics card?
When deciding to buy a graphics card, suggest not only the overall performance, which is, yes, of the greatest importance, or the supported techniques. Also of importance, for example, is the appearance, which can translate into performance, such as quiet or noisy operation or low or high temperatures.
What is the most important thing to pay attention to? Among other things, ray tracing and image scaling techniques are very important. These are parameters that are important when choosing a GPU. Compatibility with modern techniques plays a key role in choosing the right graphics card. Before you buy, you'll want to consider a model that supports the latest standards so you can take advantage of all the latest innovations. After all, when you spend several thousand zlotys on a graphics card you want it to offer visual enhancement or modern image upscaling techniques that improve performance usually to a greater or lesser extent at the expense of graphics quality.
Unfortunately, there is no compromise here and on the market no matter what store you store, you will not find cheap graphics cards with high performance. It is worth remembering that if you really want a professional solution in this case, you should set aside as much money as possible for this purchase. Only in this way will we be satisfied, and if we find a bargain in a store that costs half as much as our dream graphics card from another company, and has the same parameters, it will certainly not be a quality purchase.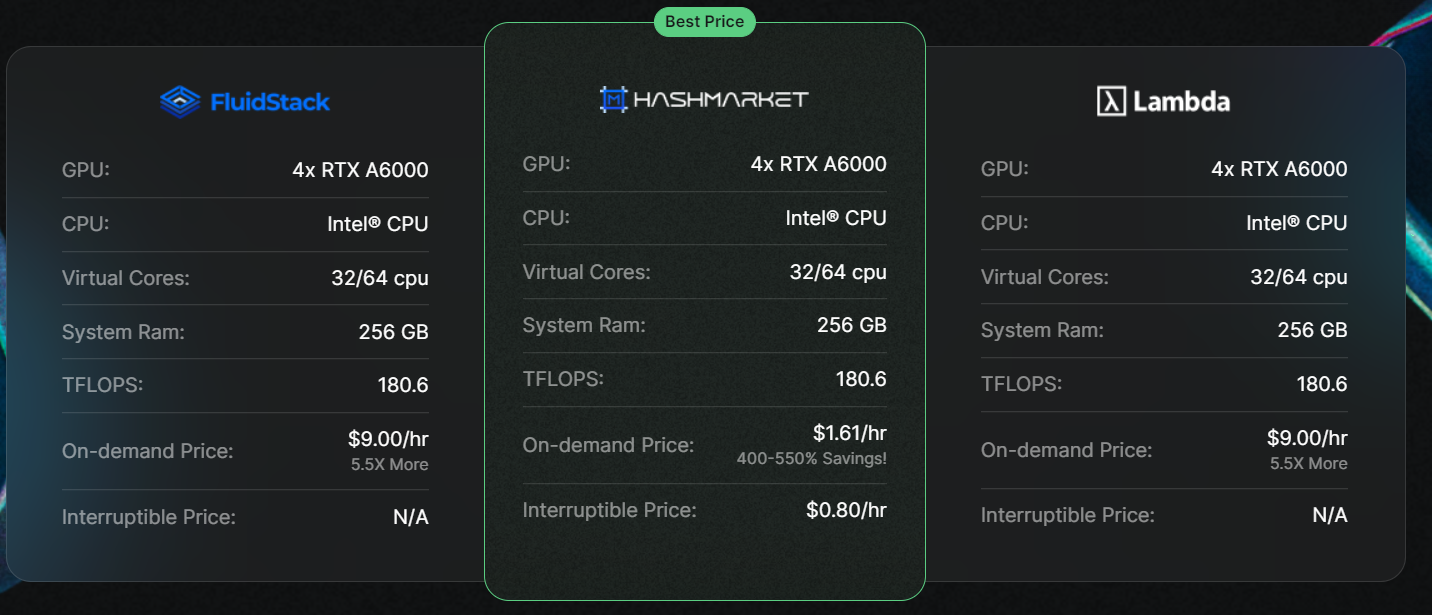 GPU server rental is becoming an increasingly popular choice
More and more companies are also opting for such innovations. However, it is also worth taking into account the financial aspect here, because, for example, it is much more difficult for a company to purchase such cards by the dozens if they are very expensive.
So it is worth deciding on lease GPU, among other things. It is GPU rental that can greatly speed up the execution of various processes in our company. We should also not forget that the important thing in this case is that by deciding to lease, we can spend less than by buying such a solution for a lot of money.