We can safely mount, read-only, copy and explore files on Linux Ext2/3/4, and LVM volumes from windows OS, using the following great 3 free tools..
1- Ext2Read
Is an explorer like utility to explore ext2/ext3/ext4 files. It now supports LVM2 and EXT4 extents. It can be used to view and copy files and folders. It can recursively copy entire folders. It can also be used to view and copy disk and file [Home page].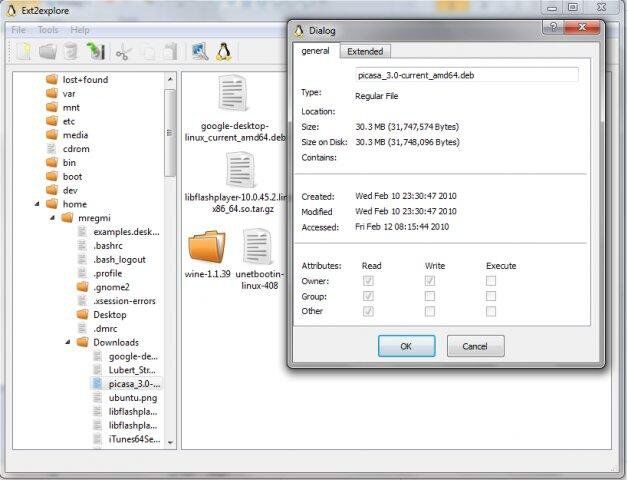 2- Linux Reader
This program plays the role of a bridge between your Windows and Ext2/Ext3/Ext4, HFS and ReiserFS file systems [Home page].
Linux Reader provide you with safe, read-only access to the source drive bypassing file security policies, so you can access any file on a Linux disk.
Linux Reader provide you with access to files on the following file systems:
Ext2/3/4
ReiserFS, Reiser4
HFS, HFS+(reader)
FAT, exFAT
NTFS, ReFS
UFS2
RomFS(reader)
RAID 0, 1, 4, 5, 50, 10, and JBOD
APFS (reader mode)
ZFS (preview only*)
XFS (preview only*)
Hikvision NAS and DVR (preview only*)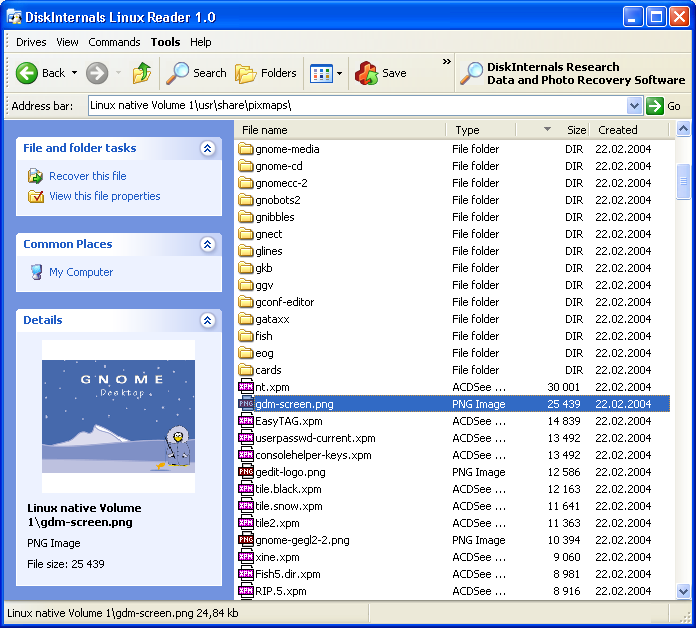 3- Ext2Fsd
Ext2Fsd is an ext2 file system driver for Windows  (2k,  XP, Vista and Win7). It's a free software. Anyone can modify or distribute it under GPL2 [Home page].
Features Ext2Fsd supports:
ext2/ext3 volume reading & writing
ext3 journal replay when mounting
various codepage: utf8, cp936, cp950 …
mountpoint automatical assignment
large inode size: 128, 256, …
large file size bigger than 4G
CIFS sharing over network
htree directory indexing
ext4 extent read-only, no  size truncating and expanding support
Fast fsck (uninit_bg) and group block checksum support
64k block-size, support compatible to Linux ext4 and e2fsprogs
OS: 2k, xp, vista, server 2003/2008, win7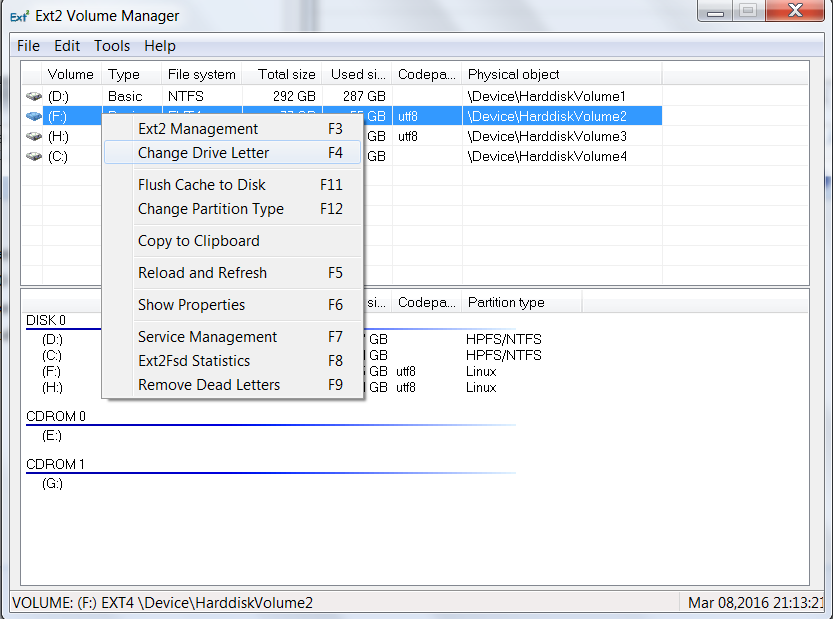 Rewrite mode are allowed to Ext4 when using Linux reader, and Ext2/3 only with Ext2Fsd but to keep works in safe, just mount drivers in the read-only mode, also its may works good for removal devices.