Gaming is one of the world's most lucrative industries, and, back in 2011, Twitch.tv helped put competitive gaming on the map. For the first time, casual gamers were able to subscribe to watch some of their favorite gamers tackle difficult titles. In other words, it helped reframe video games as a spectator sport. 
Since then, there have been multiple developments in the industry. Mobile gaming, for example, has taken off in the last few years. Many of these games have exceeded market expectations despite being highly casual, including three-match games like Candy Crush and puzzles like Wordle. Currently, VR technology looks poised to claim a new segment of the gaming market.
As the market proliferates and evolves, new brands and businesses are starting to move to the forefront. Tencent, for example, is the current champion, having surpassed a market value of $500 billion back in 2018 thanks to funding companies like Riot Games—responsible for League of Legends. Let's take a look at some similar companies, which are several of the world's most successful and influential businesses behind our favorite games.
Online Poker & PokerStars
Back in the 1990s, some of the first gaming sites on the web were poker rooms. That's right—long before PC games shifted toward MMO features, online poker players were competing at virtual tables. One of the first companies to innovate poker platforms was PokerStars, which remains the world's largest purveyor of real-money online poker games. 
But PokerStars wasn't the only company offering a virtual platform when it boomed in the early 2000s. So, what has the brand done differently? One of its earliest successes, which has since become a global standard in poker, is the satellite tournament. These allow players to qualify for larger in-person tournaments, including WSOP and EPT events. Back in 2003, the success of one PokerStars player, Chris Moneymaker, helped drive interest in virtual poker.
Since then, PokerStars has helped generate interest in VR poker rooms through its PokerStars VR venture and live dealer games, which use live-streaming technology.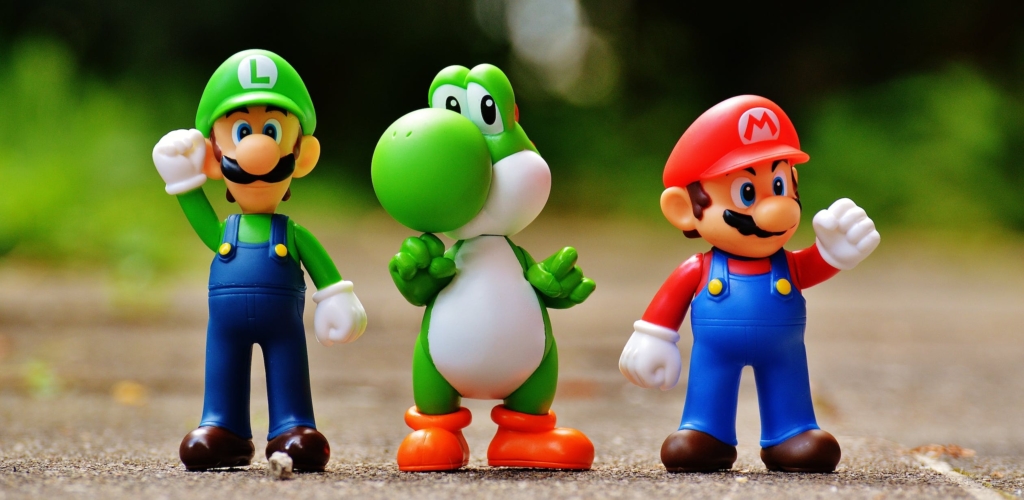 Nintendo & Super Mario
Let's jump back in time before the poker boom of the late 1990s and early 2000s. Before the rise of console and PC games, there was the retro arcade era of the 1970s and 80s. Back in 1981, Nintendo burst onto the scene with Donkey Kong—which culminated earlier this year in a blockbuster release of The Super Mario Bros. Movie, raking in over $1.28 billion worldwide. 
So, how did Nintendo get here? The Japanese company has made its name through multiple award-winning franchises, including Super Mario, The Legend of Zelda, and Pokémon. It's also spearheaded multiple developments in hardware, from its handheld Game Boy back in the 90s to its total reimagination of handhelds in 2018 with the release of the Switch. But few realize that Nintendo is a lot older than its 1981 release. In fact, the company got its start as a gaming card manufacturer in 1889.
Markus 'Notch' Persson & Minecraft
So far, we've covered two companies that have helped innovate their markets—but not all of the world's greatest gaming feats have come from boardrooms. In fact, the current Minecraft craze came from a single individual. Back in 2009, a programmer named Markus Persson (aka 'Notch') released a limited public version of his very own video game, titled Minecraft. 
Persson created the game as a 'sandbox' title, which lets players choose and craft their own goals. In fact, the game's open-ended structure has helped contribute to its success. The game is recreational, but can also be used for educational purposes, from topics like chemistry to computer science.
To date, Minecraft is the world's top-selling video game. It has sold over 238 million copies and, as of 2021, had around 140 million daily active players. However, it's important to note that Mojang Studios, a Swedish company, took over the game's marketing back in 2011 when it was officially released. By 2014, it had garnered enough interest to see Microsoft approach Mojang and Persson, which resulted in a $2.5 billion buyout.