Before you can create a social media strategy for your business, you need to know who your target audience is and what they want.
You can do this by building a cross-functional team. Then, you can create a buyer persona and set KPIs to monitor your social media campaigns.
You will be able to measure whether your strategy is working or not.
Build a cross-functional team to help you draft a social media strategy
When you're drafting a social media strategy, it's crucial to include the views of a variety of team members. Whether it's a cross-functional team of marketing and communications specialists, a digital marketing agency, or a marketing department, the input of each individual is critical.
Social media is a dynamic medium, and trends change on a daily basis. Without the ability to adapt and learn from new data, your team will be left behind.
Building a cross-functional team is the best way to ensure your social media strategy meets your goals.
To get the best results from the collaboration, you need to set a common goal for the team. For example, you can ask the product team to create 10 pieces of visual product-focused content every month.
In addition, you may want to ask the sales team to share new leads and sales queries.
This feedback can greatly impact your social media strategy, as it will help you build accurate customer personas.
By involving the entire team, you can ensure that your content is targeted and helpful to your customers.
To build a successful cross-functional team, choose individuals with a range of skill sets.
People with different backgrounds may not have the same insight or experience as each other, but their skills can help the team accomplish its goals.
The cross-functional team needs to have a strong leader to ensure that everyone shares the same vision. It also requires a shared framework and good project collaboration tools.
Developing a cross-functional team is not easy. Team members must work together with a common goal, clear roles and expectations.
The team leader must also have a solid understanding of the diverse skill sets of the team members.
In addition, the team leader must also be able to foster effective communication within the organization.
Create a buyer persona
In order to better understand your customers, you need to create a buyer persona.
This fictional character will serve as a representation of your ideal customer. In addition to basic demographic information, you can include information related to the buyer's job title and other aspects of their lives.
This information will help you better understand your buyer and improve your interaction with them.
Once you know who your ideal customer is, you can better tailor your efforts and messages to meet their needs.
Buyer personas are helpful because they force you to think from the perspective of your customer. They can help you hit your target audience and build credibility.
Moreover, they also help you meet customers where they are.
To create a buyer persona, you should gather as much information as possible about your target audience.
For instance, you should know what psychological traits they share with other people.
This will help you create content that will satisfy different psychological traits of your target audience.
Once you have the information about your target audience, you should create a buyer persona and tailor your posts to appeal to them.
Buyer personas are very useful for creating effective content, offers, and marketing strategies.
They can also help you identify changes to your offerings and prioritize them. Having a persona will help you focus your keyword research, craft copy, and identify promotional activities.
This can make your content more engaging and relevant to your target audience.
The next step in creating a buyer persona is to know your target customer's pain points.
Your buyer persona should include their goals, interests, and challenges.
By knowing these information, your team will be able to tailor their strategies to meet their needs.
Create KPIs
To measure the effectiveness of your social media strategy, create KPIs. Your goals should be SMART Specific, Measurable, Achievable, Realistic, and Time-bound.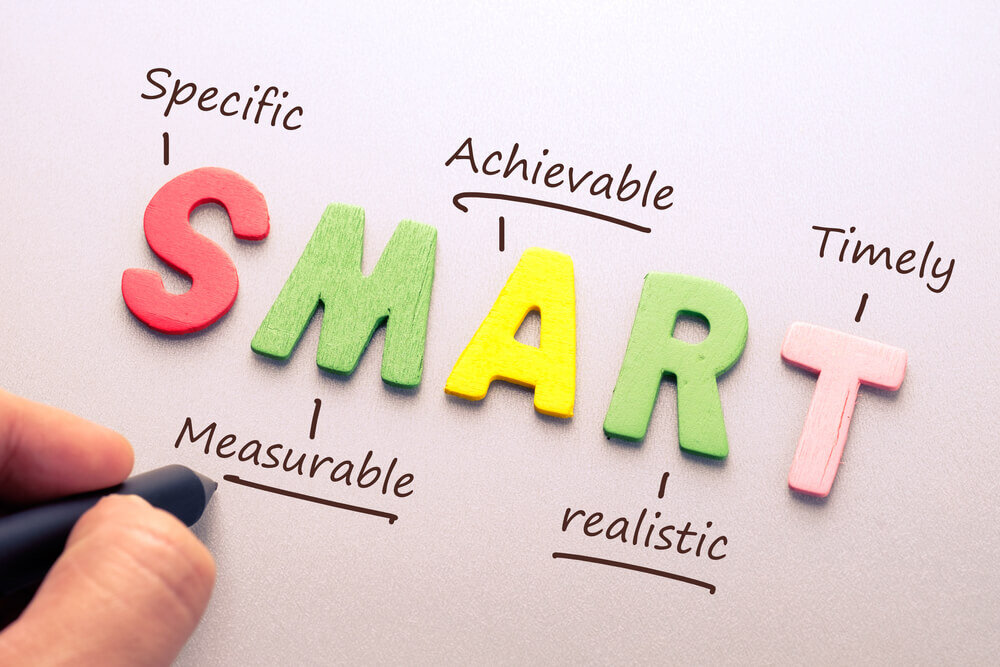 For example, if your social media strategy is aimed at bringing in new customers, you can use the number of check-ins to measure the effectiveness of your campaign. A high number of check-ins can indicate that your social media strategy is working.
You can also measure how well your social media posts are performing by looking at the virality rate of your content.
This is the rate at which people share your content with their own followers. If your social media posts aren't receiving enough shares, it could be because your audience hasn't engaged with them enough.
In this case, it's time to step up your content. Social media KPIs that track engagement are the holy grail for a social media strategy.
In addition to social media impressions, you should also measure the time it takes to reach a visitor's website.
While the time can vary from platform to platform, KPIs can help you determine what content is attracting visitors.
It's also possible to measure the number of likes, comments, and shares of a post.
Having KPIs for your social media strategy can provide a clear picture of your position, and can help you respond to social media crises before they happen.
If your social media strategy is based on a client-centric approach, then you can use KPIs to measure this.
Social media is an increasingly competitive environment, and companies need to make sure they're positioned to stay ahead.
Social media KPIs should be regularly reviewed, so that you can make necessary changes.
This way, you can keep track of growth trends and correct course corrections based on real-time data. KPIs should be specific, measurable, and realistic.
Monitor performance
Social media performance can be monitored by keeping track of a number of metrics. One of these metrics is the number of tagged social posts.
This metric shows how many people or brands have posted about your business and how many of them tagged your business. It can be useful for determining what actions are driving additional demand for your brand.
Monitoring social media KPIs is critical for any business. It helps you know how your strategy is performing and helps you create better content.
It also helps you find new ideas for how to utilize social media to reach your target audience.
By monitoring KPIs regularly, you can make better decisions about how to adjust your marketing budget and increase your return on investment.
In addition to tracking KPIs, you should also measure the effectiveness of your social media campaign.
This is important for reporting to your customers or stakeholders and proving to them, that your social media strategy is working.
KPIs are metrics that measure your performance over time. They show whether your marketing strategy is delivering the desired results and whether it needs to be tweaked.
KPIs for social media will allow you to track your company's presence across all major social media platforms.
Another way to monitor the performance of your social media strategy is by tracking mentions and conversations about your brand on Twitter.
These metrics can show how well your company is doing compared to your competitors. Keeping track of your competitors' performance will help you to increase your chances of stealing market share and attracting more customers.
Test your strategy
In order to maximize engagement with your social media marketing strategy, you need to test different aspects of your social media campaigns.
This means experimenting with different types of content, calls to action, headlines, images, video, and more.
Then, measure the results to see what works and what doesn't. It also helps to study the tactics that other brands are using to generate engagement.
As mentioned above you can use buyer personas. This method allows you to imagine a typical consumer, such as an accountant, to evaluate the effectiveness of your brand's social media presence.
You can also use this method to analyze the social media presence of your competitors. By determining what your consumers are looking for, you can better tailor your social media strategy to help your business win.
Creating a social media posting schedule can help you test different content formats.
You can also try different ad formats within the same social media testing initiative. For instance, if you're using Facebook ads, you can test two different ad formats: one with a link to your blog post, another with an infographic.
By comparing the results of these two types of content, you can determine which format will generate the most engagement.
A social media testing strategy is essential to help you identify which social media tactics work and which ones don't.
You can use tools such as Facebook's Ad Manager to create various test versions and see which ones work best.
Similarly, a platform such as Hootsuite's Insights can help you track the performance of your social media efforts and help you refine your strategy.
More About Creating a Social Media Strategy And Step-by-Step Guide