SEO is an essential component of online marketing. It's one of the most important factors when it comes to ranking high on Google. In this article, we'll talk about an SEO strategy, of 5 simple long-term aims, that can help you to optimize your website so that it ranks higher in the SERPs.
Search engine optimization (SEO) is the process of improving the visibility of a web page in search engines. This includes both optimizing the content of the page and making sure that the page has all the right tags and keywords.
Create a Mobile-Friendly Site.
If you haven't done so yet, make sure that your site is mobile-friendly. You should also use responsive design techniques to ensure that your site looks good on any device.
If you are on Drupal, WordPress, or using Google Bogger you will find a lot of free responsive themes with community support.
Add Schema Markup.
Adding schema markup will help search engines understand what your pages are about. This helps them better understand your content and improve the user experience.
Of course, besides Schema Markup, you will need to add your content Metatags, anyway this process is a piece of cake when you are on Drupal, WordPress, Blogger, or any other CMS, Blogging hosting service.
For example, check out the following free and community support plugins and modules:
Include Keywords in Headings and Subheadings.
The aim of this step is not only to build your post TOC (Table of contents) and to organize your post contents using header tags H2, H3, and H4. but it increases the authority and ranks your page too.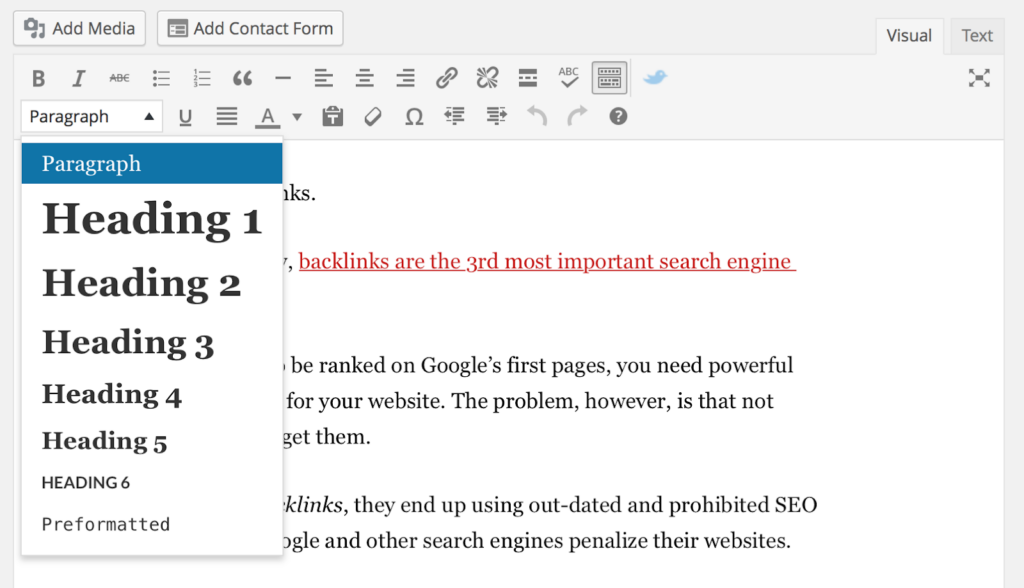 And note that, you have to start with the H2 header tag, as the H1 is already reserved for the page/post title.
For example, this article's keyword is SEO Strategy, so the keyword must be included in the post title, check the title out.
So the most important part here is that you will need to insert your post focus keywords into the main and subheaders.
Optimise Images.
There are two main reasons why images need to be optimised.
Firstly, they help users navigate through your site more easily.
Secondly, they make your pages load faster. This means that your visitors will spend less time waiting for your site to load and more time browsing your content.
Off-Page
SEO Strategy: Link to Other Websites.
Social Signals: Include Social Media Links.
Images are also used as social media links. If you share a link to your image on Facebook, Twitter, Pinterest, etc., then people who click on the image will be directed to your website, which knows as social signals.
But strongly you need to build your Do-Follow Backlinks or NO-Follow the same type of backlinks to harden your Domain Authority and Page ranking.
Now you have to check the 5 SEO Tips For Beginners For 2022 post. Good luck.