If you want to make the most out of the experience with PUBG Mobile PlayerUnkown's Battlegrounds (PUBG), you should test the PUBG virtual currency UCs (Unknown Cash) and redeem UCs to your account so you can spend on awesome in-game purchases that personalize the game and let you get the full experience of PUBG.
PUBG Mobile UC Redeem code and activation
If you buy from Midasbuy Offcial PUBG Store it will be an automatically do during purchasing process.
You will need to enter your player ID during purchasing process then select a UC offer, and make the payment.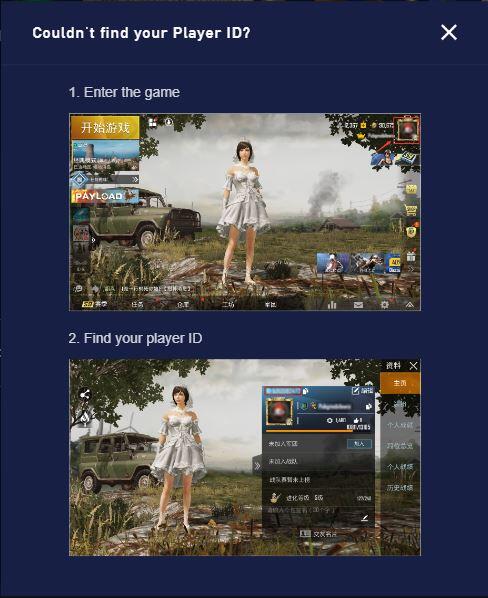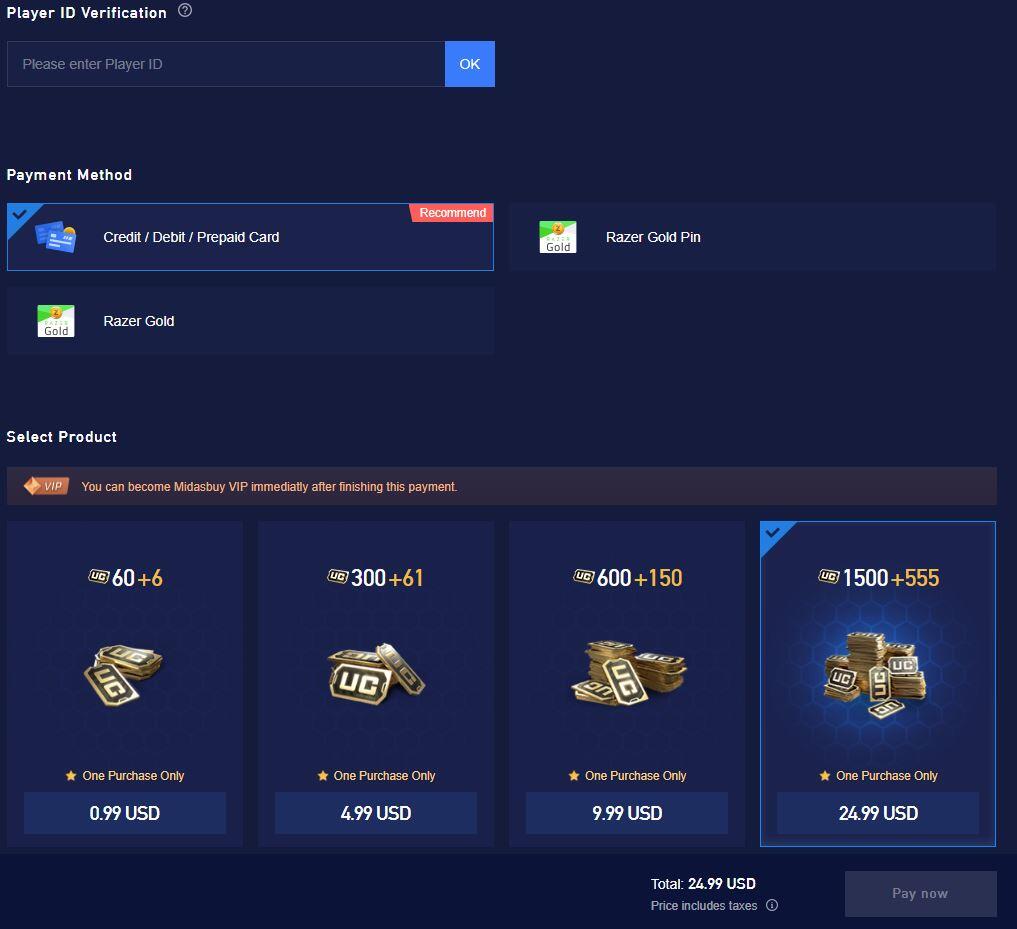 If you have a coupon code for G2A Store you can buy from PUBG UC page:
And check availability of redeem code in your country, in a simple step, by detect Can activate in:Country sign and press Country restrictions link, as shown below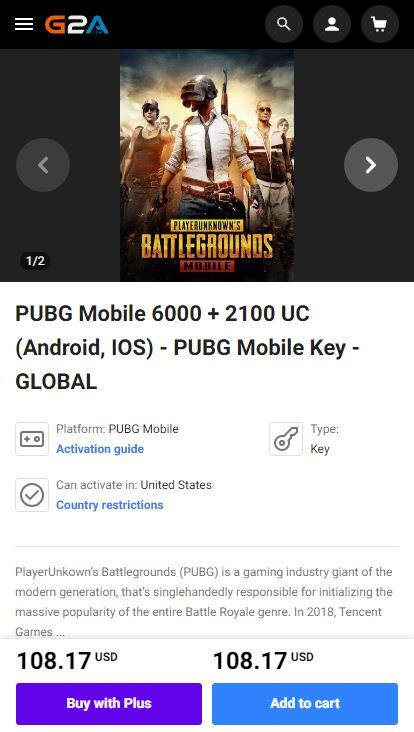 Then you will need to redeem your UC Key from https://www.midasbuy.com/midasbuy/ot/redeem/pubgm , or https://www.pubgmobile.com/redeem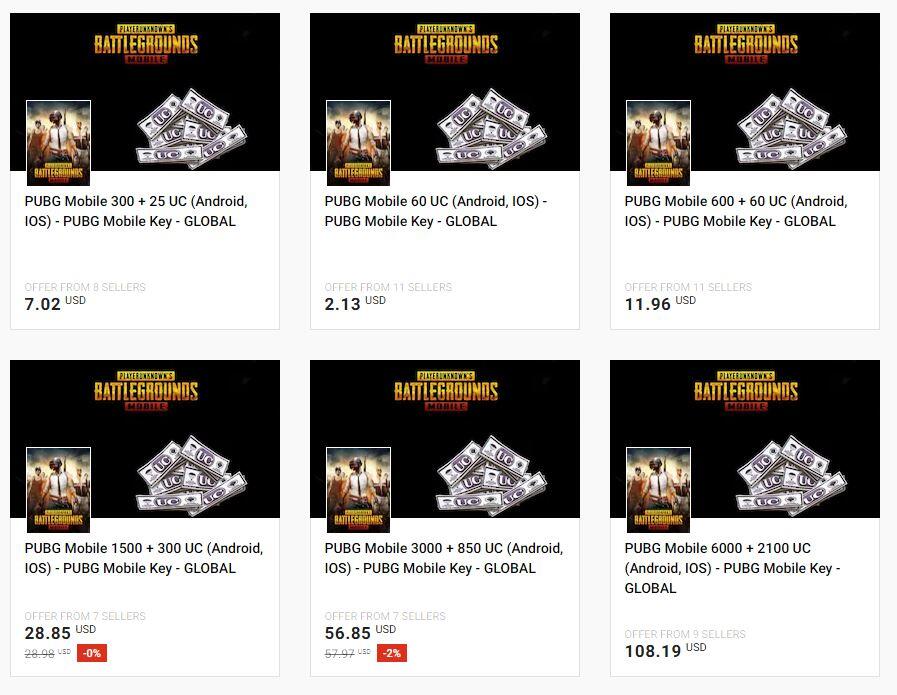 MTCGame Also a good and safe place to buy PUBG Mobile UCs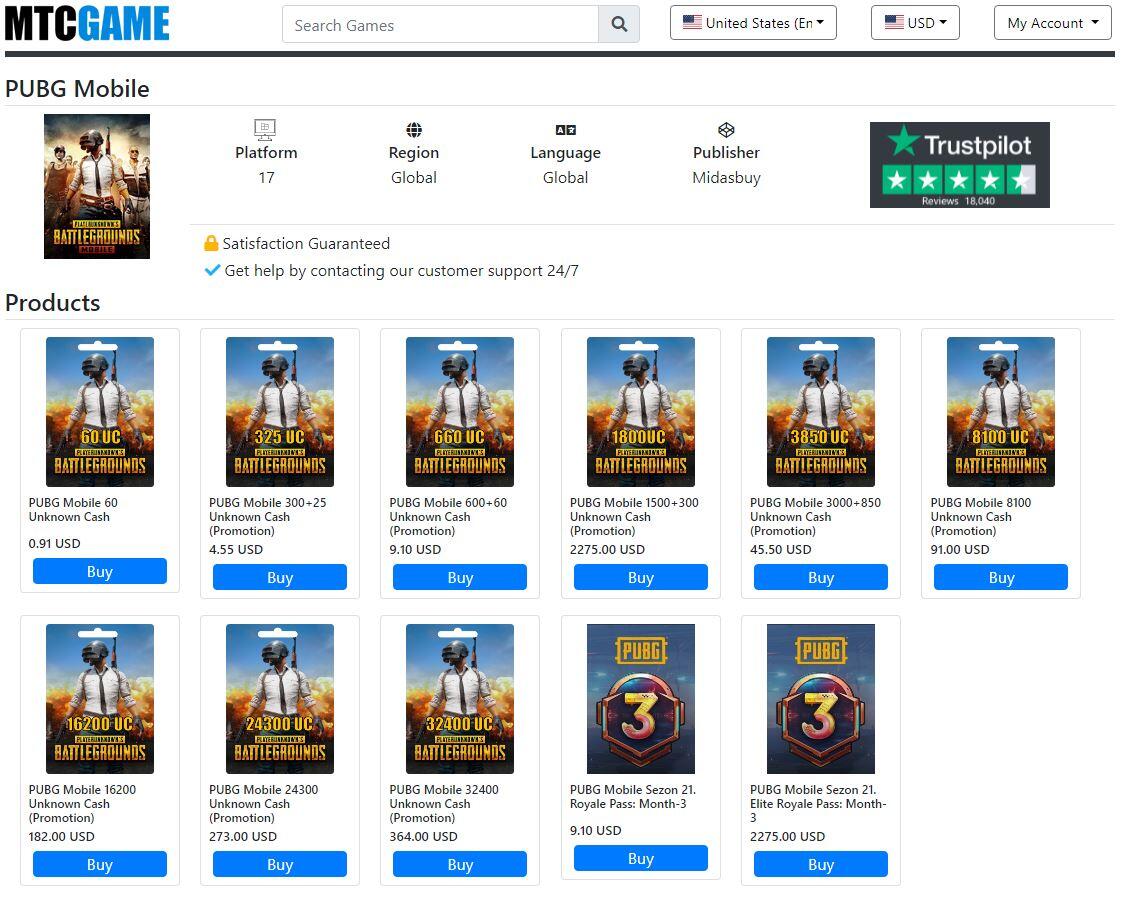 Midasbuy PUBG Mobile UC Offers
PUBG Mobile 6000 + 2480 UC (Android, IOS) - PUBG Mobile Key - GLOBAL    |    99.99 USD

PUBG Mobile 3000 + 1450 UC (Android, IOS) - PUBG Mobile Key - GLOBAL    |    49.99 USD

PUBG Mobile 1500 + 555 UC (Android, IOS) - PUBG Mobile Key - GLOBAL     |    24.99 USD

PUBG Mobile 600 + 150 UC (Android, IOS) - PUBG Mobile Key - GLOBAL      |    9.99 USD

PUBG Mobile 300 + 61 UC (Android, IOS) - PUBG Mobile Key - GLOBAL       |    4.99 USD

PUBG Mobile 60 + 6 UC (Android, IOS) - PUBG Mobile Key - GLOBAL         |    0.99 USD